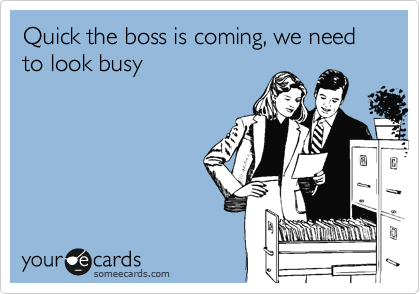 "Quick the boss is coming, we need to look busy"
Is there a single word (or expression) to describe a person who only does their job while someone (the boss/manager) is watching, but who does everything except work while unsupervised.
We thought "shirker" might be an option, but that is just a lazy person who avoids work when ever possible. We're searching for a word that describes someone who deviously pretends to be super productive & efficient in front of (the "right") people, but actually reverts to doing virtually nothing as soon as people aren't watching.
Note: we hate micromanaging people or being micromanaged, but there are people who will sit on Facebook or Buzzfeed all day if not constantly supervised... what are they called...?
Thanks in advance!