There are companies which spell their name in their logo in a non standard way, specifically in all caps or all lower case. Some examples are:
Intel
Acer
Yahoo!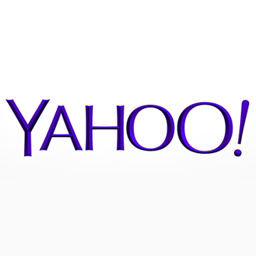 Yet, when their names are written, whether by the companies themselves or others, they are spelled like normal names, only the first letter of each word is capitalized. This is strange to me especially since in the case of names of artists or artistic works like k.d. lang or Yellow mY skYcaptain the non-standard capitalization is conserved.
Why are names of companies are not capitalized as they appear in their logo?
* the exception to this is companies whose names are abbreviations, like IBM and NBC, where the capitalization stays, but I know that this is because abbreviations are written in all caps many times, even if it's not a name
* * this is not a question about special characters, or graphic elements in the logo, only about capitalization